————————————————————————————————————-
The below piece is an account of Project Digital Heartlands, where we explore the creation and consumption of content in tier 2 and 3 towns in India. Through the study, we sought to understand the self expression of small town creators, their creative practices, their individual journeys and their overall digital tastes and practices. We conducted physical fieldwork as well as a few digital units in small towns across the country, in states like West Bengal, Maharashtra, Uttar Pradesh, Assam, Orissa, Kerala, Rajasthan and Andhra Pradesh using Qualitative methods.
The blog offers a glimpse into my experiences in conducting ethnographic immersions and interacting with the community.
————————————————————————————————————-
"I want to understand the world from your point of view. I want to know what you know in the way you know it. I want to understand the meaning of your experience, to walk in your shoes, to feel things as you feel them, to explain things as you explain them. Will you become my teacher and help me understand?" ― James P. Spradley
The ability to immerse oneself into the field site opens up a gateway of endless possibilities. Studying your participants' socio-cultural context provides rich insights into who they are and what shapes their innate behaviours beyond what we see at a mere surface level. My experiences in conducting ethnographic immersions in small town India, not only helped me collect a rich data set, but also proved to be a significant learning curve as a researcher as well as an individual.
Being on field strikes a precarious balance between holding on and letting go. The purpose of our visit commands a looming presence over how we are perceived by the local community. While we cling on to the research objective and find comfort in a set structure of data collection, a significant part of our experience comes from looking beyond the discussion guide and allowing your ethnographic instincts to be guided by a sense of fluidity.
The experience of each researcher is unique and largely based on how they navigate the dichotomy of the initial stoic wariness and moments of overwhelming warmth. Each one's journey of acceptance into the community is a story close to their hearts.
A symbolic representation of the Metros
As an outsider from the urban metropolitan, I encountered a varied mix of reception from the community. The excited youth, for whom I represented the Indian counterpart of the "American Dream" – the big city as a space of unlimited possibilities. For the senior members, the city embodied a sense of moral lawlessness and corruption and the fear of it being passed down to the youth of their town through me often put them in a state of discomfort. The town elders commanded an Oracle-like presence and were revered, feared and loved. They were cordial yet fiercely guarded while acknowledging my greetings and were a constant presence during my first few interactions with the youngsters and occasionally participating by sharing words of wisdom and spiritual learnings.
My ice breaker with them was a product of keen observation during one of my interviews. I noticed my participant walk up to them and touch their feet as a token of respect before starting to converse with me. I followed her and replicated this customary greeting the following day. The response was not of surprise but an acknowledgement of an act that was long due. I may have been viewed as a city bred woman but also an Indian city bred woman, which meant that such cultural practices were expected of me. Not doing it was perceived as an act of assertion and defiance. I needed to be perceived not as a new external agent of change but as someone endeavouring to understand and embody the values of the community.
As an individual I may not have agreed with the progression but as a researcher in their natural habitus, my task was to integrate myself and abide by their cultural norms and sanctions and to not impose mine. From then on, I was no longer addressed as "madam" and had now graduated to "didi," indicating my gradual acceptance.
A lone woman in an unknown setting
My entry in the field site was almost always characterised with a similar response. The initial confusion and overwhelming scepticism. Most of which arose from a space of me being a lone woman in an unfamiliar territory.
"Akele aayi ho?", "Ghar se koi kuch nahi kehta?, "aap sab se baat karengi bina unko acche se jaane?" (Are you here alone? Does no one question you at home? Will you be speaking to so many people without actually knowing them?) were questions that were unescapable. While I would try to answer each of these, striving to maintain a sense of neutrality and restrain from causing any discomfort , there was always a follow up question which was often a deal breaker. "Shaadi ho gayi hai aapki?" (Are you married?).
An unmarried woman in her late twenties, travelling to an unknown destination was unacceptable to many and resulted in several outright refusals. However, many agreed. Their desire to share their stories and curiosity to converse with the "other," which in this case was me, shone through the prejudices they had normalised over the years.
In one such field site, I visited an old temple in the town during an auspicious day. The temple courtyard was filled with women engaging in gleeful banter. One of them walked up to me and smeared sindoor on my forehead. She sensed my surprise and realised I wasn't a native and explained to me how this is a customary practice for married women after finishing the puja. I was once again mistaken for a married woman but on the positive side I was introduced to a sisterhood that was forged in the temple courtyard.
The temples were so much more than a place of worship for the women. It was a safe space for them to interact with one another, pour their hearts out and unabashedly be their true selves without the looming shadow of the identity of a mother, wife and daughter. A visit to the temple adds legitimacy to them stepping out of the house unsupervised, providing a breathing space from the responsibilities at home.
I was organically welcomed into the sisterhood without any judgement. Being a single woman in this circle of trust did not come with the burden of stigma but laden with giddy excitement, curiosity and for some an aspirational projection. Sharmistha, a young woman of twenty six said to me, "Didi my mother in law is very strict. She only lets me come to the temple unquestioned. During festivals I sometimes come twice a day. I do pranaam to the Goddess and then meet my friends here. To be honest I spend more time here than inside the temple…" She smiles coyly and winks. By entrusting me with her secret, she welcomed me into this sisterhood in the temple courtyard, paving the way for many more stories.
Linguistic Dilemmas – metro vs small town
"Achha laga baat karke. Mujhe laga koi English madam aayi hai Mumbai se.. mereko bhi thoda English bolna padega." (It was nice talking to you. I thought some English speaking madam was coming from Mumbai and I also have to speak a little English with her). The words spoken by Vaibhav, a 21 year old student in Maharashtra whom I interviewed, presented to me an intriguing dichotomy between the English speaking "madam" from the city and the vernacular speaking boy from the non metro.
His initial perception of me guided the first half of our conversation, where he felt compelled to throw in a few English words, speak about English movies and even show up in a formal shirt. I sensed his discomfort and decided to conduct the interview amidst a farm. We spoke of our families, getting rebuked by our parents, childhood mischiefs while sipping on countless glasses of sugarcane juice. I combatted his occasional use of English with local vernacular references and revelled at his wide eyed surprise every time he said "Ye aapko pata hai?" (You know about this?).
English for him represented so much more than just a universal language. With knowing the language came "izzat" (respect), being a "bada aadmi" (successful man) and a wider reach. Thus, not knowing how to speak in English results in self-inflicted shame and unworthiness. The prospect of an "English speaking madam" approaching him for a conversation provided him an innate sense of validation along with apprehension and fear in not being able to ably express himself. Thus, the need to use English words occasionally in the course of our interaction, stems from a desire to fit in.
After our initial conversation I was no longer viewed as someone from the "other side" but neither as an insider. I was the bridge between the two worlds, with a part he identified with and a part alien to him.
As I traversed through spaces that form an integral part of my participants' lives; the lottery counters representing magic and constant hopefulness, the local tea stalls and street food counters, the temples as well as scenic spots of escape in the lap of nature, I learnt to understand them beyond the words spoken during the interviews and the metaphor behind each of these spaces. I understood why the expanse of lush green land dedicated to the idols symbolically immersed in the earth, in a small town in West Bengal, symbolises humility to a young participant of mine, when she says, "Sometimes I come here because not only is it peaceful, but it also gives me a strange feeling. We get the idol with so much pomp and revere it for days. Then it all ends up here.. Forgotten, broken and disintegrated. It also makes you feel very humble."
To be immersed in the field thus strikes an intricate balance between learning and unlearning as a researcher as well as an individual. In exploring the intricacies of diverse cultures, decoding the elements formulating their systemic structures and the individual's tryst with their indigenous communities, the positionality of the researcher remains liminal.
About the Author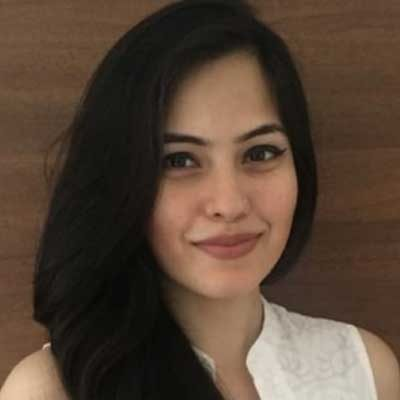 Adishri Guha works as a Senior Research Executive at the Consumer Culture Lab in IIM Udaipur. She holds a Masters Degree in Criminology and Justice from Tata Institute of Social Sciences and a BA in English from Lady Brabourne College Kolkata. She was previously associated with Kantar as a Senior Research Manager where she worked towards uncovering the myriad dimensions of consumer needs and understanding the key motivators and choice drivers in decision making.
Adishri is a voracious reader, with a particular interest in topics exploring gender, mythology, history and culture. She is a keen observer and an explorer at heart, immersing herself in indigenous and local experiences during her travels. She seeks to leverage the power of human centered approach in understanding and excavating patterns in everyday human interactions and decoding factors shaping thought and action.
The views in this article are of the author(s), and do not necessarily reflect the views of the institute.