Mumbai, the city of dreams, is indeed an enigma. The endless sea of tourists, the busy local trains and the perpetual race against time. It is a city that never sleeps, but is up and running at the crack of dawn, bracing itself against the unknown deluge of a new day. It embodies resilience; watching thousands arrive every day, with a hypnotic dream of "making it big." Some win and see their dreams manifest, whereas some return with a heavy heart, leaving their dreams to be engulfed by the star studded city. However, there is always a story to tell. A story of the unforgettable experience the city provides, to all who knock on her door and dare to dream.
A quiet morning walk in the quaint suburbs of Mumbai can be quite revelatory for a keen observer and an anecdotal treasure house for a researcher. As someone who is on a perpetual quest for stories, the city never disappoints.
As a part of the Digital Heartlands project, we have been exploring journeys of content creators in small town India. We encountered constructs of fame, success and what it means to be have a celebrity status. As cinema acts as a key source of inspiration in the ideation and shaping of content, I often informally hunted for stories during my personal travels within the city to strengthen my understanding. What I found, was much more than I had ever expected. In this piece I provide a brief insight into two of my most cherished encounters.
Meena ki Mandali (Meena's Group)
On returning from one of my customary morning walks, I heard echoes of ebullient laughter's cut through the quiet 5:00 am by lanes of a residential area in Mumbai. What I witnessed was a pleasant surprise. A group of young children, with the oldest being about thirteen, were dancing in front of an office building with glass windows. On approaching them, I was immediately greeted with profuse apologies.
"Sorry didi. Aur shor nahi karenge." (Sorry didi, we will not make any more noise).
When I asked them what they were doing, they casually said "video bana rahe hai didi. Aisa kaanch wala building nahi hai gaon ke waha" (We're making a video. We don't have a glass building like this in the village). She went on to tell me how they were visiting their aunt in "Bambai" (Bombay) and they have their train back to the village in a couple of hours. On further exchange, I found out that Meena and her siblings were from Bihar and had often seen the local boys in her "mohalla" make reels. "We don't actually do it didi. Papa does not allow. We just play and dance while my brother pretends to shoot."
Her father arrived shortly to take the children to the station and looked at me suspiciously. I greeted him with a namaste and explained to him about our study. Sensing his disinterest, I thanked him and the children, for allowing me to finish my conversation with them. He then went on to say to me, that her name is Meena and that she is the naughtiest of the lot.
"Achha naam hai uska" (she has a nice name) I said to him and was preparing to leave, when he said that she was named after the legendary Bollywood actress Meena Kumari. I sensed an interesting story and probed him further. "Kisne rakha? Aur Meena kyu? (Who named her and why Meena?).
He said, "bohot khubsurat paida hui thi. Uski mummy ne rakha. Aur fir drama karne ka bhi bohot shaukh hai usko. Heroine bhi banna hai" (She was born a very pretty child and she also does a lot of drama. Moreover, she also wants to be a heroine). His tone was contemptuous with a dismissive air. A visibly embarrassed Meena, ran back to the house as her father started rounding up the children for breakfast before they left.
As I walked back, I wondered if Meena would ever come back in the future to give her dreams a chance. Or would she move on with her life with her dreams limited to the periphery of her name.
Chota Salmaan – The story of a celebrity duplicate
Celebrities or stars in the Indian subcontinent are much more than individuals. They are symbols of power, inspiration and success and are often elevated to a God-like status with temples dedicated to them as a token of undying fandom.
The birthdays of celebrities are celebrated with pomp across the country, with several fans thronging in front of celebrity houses in waves to catch a fleeting glimpse of the demi-Gods they admire.
My encounter with Chota Salmaan was on the eve of one such celebrity birthday in a local train station in the city. He stood tall amidst a sea of crowd, dressed in a garish shirt and bold sunglasses as the cobbler mended the broken strap of his slipper. He revelled in the piercing stares he received from fellow passengers and drowned out the snarky laughs with a flick of his hair. I walked to the boy selling bottled water standing next to him when he suddenly said, " Madam chutta hai kya 100 ka?" (Madam do you have change for a 100?). As I handed him the change, I saw him slip an extra note to the cobbler and heard him say "Bhai ka birthday hai. Kuch kha lena" (It is Bhai's birthday today, treat yourself to something).
I immediately seized the moment and complimented his look. His gave me a wide smile and told me how he is a huge fan of "Bhai" and had come all the way from his village to catch a glimpse of him on his birthday. "Tab toh bohot bade fan honge aap?" (Then you must be a big fan), I said to him, to which he responded saying "Sabse bada" (The biggest). He then went on to tell me how he is known as "Chota Salmaan" and can perform al of "Bhai's" signature dance moves with his eyes closed. "Apne hero se milne aaya hu" ( I have come here to meet my hero). He then took my leave as he broke into a run in his newly mended slipper to board a crowded train.
As he ran towards his train, people continued to stare at him. Some gazes were filled with amusement while some were heavy with scepticism and judgement. Chota Salman seemed to enjoy his "jog of fame" and momentary celebrity status before he disappeared into the crowd.
Meena and Chota Salmaan symbolically represent the influence of Indian Cinema in the cultural fabric of the subcontinent. It is no longer limited to the silver screen for mere entertainment but has a subculture of its own, that influences who we are and what we aspire to be.
About the Author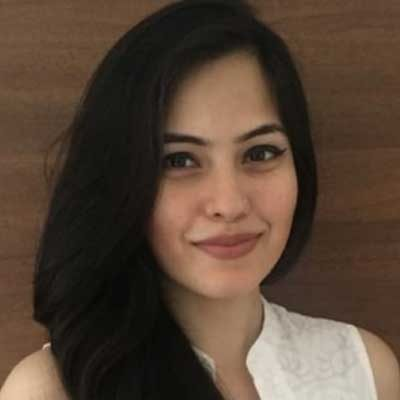 Adishri Guha works as a Senior Research Executive at the Consumer Culture Lab in IIM Udaipur. She holds a Masters Degree in Criminology and Justice from Tata Institute of Social Sciences and a BA in English from Lady Brabourne College Kolkata. She was previously associated with Kantar as a Senior Research Manager where she worked towards uncovering the myriad dimensions of consumer needs and understanding the key motivators and choice drivers in decision making.
Adishri is a voracious reader, with a particular interest in topics exploring gender, mythology, history and culture. She is a keen observer and an explorer at heart, immersing herself in indigenous and local experiences during her travels. She seeks to leverage the power of human centered approach in understanding and excavating patterns in everyday human interactions and decoding factors shaping thought and action.
The views in this article are of the author(s), and do not necessarily reflect the views of the institute.